Jaundinil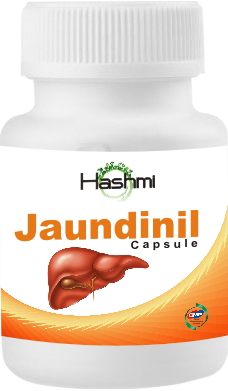 Hashmi Jaundinil is one of the largest selling jaundice treatment products available in the market. This is an effective natural remedy for treatment of acute liver disorders, jaundice and loss of appetite. It is created using finest natural herbs with guaranteed results. It is also known to treat other problems such as headache, fatigue, swelling and mental weakness.
Hashmi Jaundinil has already treated millions of patients worldwide from jaundice in a natural manner. It can treat jaundice in babies and adults alike. It is also quite effective in improving the functioning of liver and digestive system as a whole. It aids in the recovery process after bout of jaundice. It eliminates liver toxins and repairs damaged liver cells. Results are visible between one to two weeks after start of treatment.
Several clinical trials have been conducted and it has been given approval by various medical bodies and government as safe and effective for treatment of various liver diseases. It is already being exported to several nations worldwide.
This jaundice treatment product has been recommended by doctors worldwide as it is natural and 100% safe with no side effects.
Benefits of Hashmi Jaundinil
Treats jaundice effectively
Cures flatulence and appetite loss
Treats Drug induced and Viral Hepatitis
Cures alcoholic liver disease
*Disclaimer
Result May Vary Person to Person
The information contained in the Web Site is provided for informational purposes only and is not meant to substitute for the advice provided by your doctor or other health care professional. You should not use the information available on or through the Web Site (including, but not limited to, information that may be provided on the Web Site by health professionals employed by or contracting with Hashmi Herbal) for diagnosing or solving a health problem or disease, or prescribing any medication. Information and statements regarding dietary supplements have not been evaluated by the Food and Drug Administration and are not intended to diagnose, treat, cure, or prevent any disease. You should read carefully all products packaging prior to use.