Fezinil Capsule for Lack of sex drive in women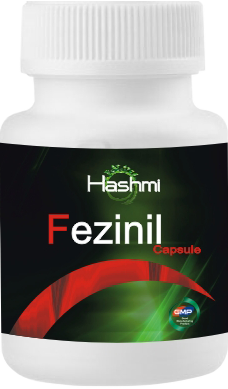 Increase Female Sex Desire.
Treatment for Women Frigidity or Low Libido
Till now woman remained quiet or avoided talking about sexual issues but now times are changing and woman are becoming aware and demanding regarding their sexual needs. It is estimated that there are more than 50% woman worldwide who suffer from problem of low libido which tends to affect their relationship and well being. Women too have sexual needs and there are several natural supplements available which can boost female libido.
Hashmi Fezinil is a natural health supplement which treats problem of low libido in woman without causing any kind of side effects. It is 100% herbal and is known to enhance woman libido in a natural manner.
It improves interest in sex and enhances satisfaction levels. A combination of powerful herbs and ingredients are used for creating Hashmi Fezinil which is time tested Unani medication for improving sex drive in females. This is a popular natural libido enhancement treatment available in the market.
It also treats problems such as low libido and other types of female sexual disorders related to menopause and vaginal dryness. It is an all natural supplement which improves sexual health of woman across all ages. It is created from a combination of finest natural Unani herbs which improve blood flow to female genitals and helps in releasing female hormones. It contains no steroids or stimulant and is free from any kind of side effects.
Benefits of Hashmi Fezinil:
Enhances female libido
Gives instant results
100% natural
No side effects
GMP and ISO certified company
More than 90 years of legacy