Big-BXL Capsules for Enlargement of Breast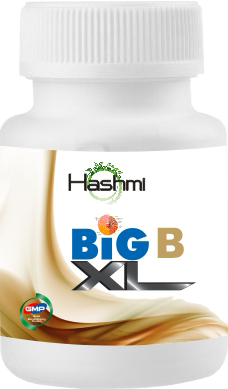 Breast Enlargement:- Enlargement of Breast Made Easy with Herbal Medicine
Every woman dreams of having the perfect breast size. It makes her feel feminine and confident but several women out there are less endowed which makes them feel frustrated and guilty. They believe that surgery is the only option to achieve perfection but there are natural ways of attaining the perfect chest size and that too without spending too much.
Hashmi Big B-XL is the perfect natural breast enhancement treatment available in the market. It has enabled several women across the globe to achieve bigger cup size and feel confident about their bodies. It is created using a combination of exotic natural herbs for improving chest size. All its ingredients have been categorized as safe and are listed on FDA's GRAS (Generally Regarded as Safe) list.
It improves the hormonal balance which speeds up the breast enlargement in woman. It is 100% natural with no side effects. Hashmi Big B-XL is available in both cream and capsule form. It needs to be massaged over the breast for better results and it leads to smooth and fuller cup size. After use, you will start seeing results within a couple of months with results ranging from 1.5" to 4".
Hashmi Big B-Xl is a natural dietary supplement with no fillers or additives. It is the fastest selling enhancement treatment product in the market.
Benefits of Hashmi Big B-XL
Increases cup size up to 4"
Firms and tones breast tissue
Improves curves
Uplifts breasts
100% natural
No side effects